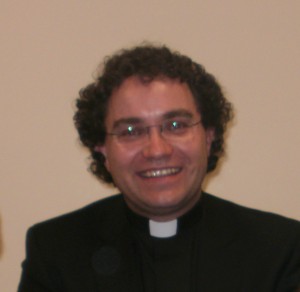 A CO Donegal priest has warned that cuts to services will devastate communities in the county and has called on people NOT to pay household charges.
Father Brian O'Fearraigh from Gaoth Dobhair says he will attend a meeting tomorrow night to speak out against the austerity measures.
The Can't Pay, Won't Pay Campaign will be in Brinaleck with a public meeting in Ionad Pobail Cnoc Fola tomorrow night, Thursday, at 8pm.
The speakers will be Thomas Pringle TD, Father O Fearraigh and Micheal Cholm Mac Giolla Easbuig.
Fr. Brian O Fearraigh urged local people to come to the meeting saying: "Communities throughout the county are paying a heavy price for austerity.
"The charges will not provide any jobs or services for local people. It is money which will leave our communities, indeed our country, to pay for the bank bailout.
"I think it is right that people make a stand for their communities and refuse to pay these charges. It is vital that a strong campaign exists to give them support and I urge everyone to come out to the meeting and support the campaign."
He was speaking as hundreds of protestors from across this county are making their way to Dublin today to protest against austerity measures.
LEAVE YOUR COMMENT BELOW
© 2012 donegaldaily.com, all Rights Reserved
The copying, republication or redistribution of donegaldaily.com Content, including by framing or similar means, is expressly prohibited by law.
Follow us on www.twitter.com/donegaldaily
Follow us on www.facebook.com/donegaldaily
Tags: