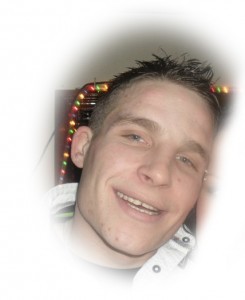 Hundreds of mourners will attend the funeral this morning of tragic drowning victim David Colhoun who will be buried alongside his dead mother.
The 22 year old Lifford man's remains were found this week – nine months after he went missing.
David had fled police custody in Strabane, Co Tyrone and had tried to swim across the River Foyle to his home but disappeared.
Hundreds of volunteers from across the country have helped in the search for tragic David.
David will be buried in St Baithin's Cemetery, St Johnston, after funeral mass at St.Patrick's Church, Lifford, at 11am alongside his late mother Josephine who died last February from cancer.
Dad Joe said he was simply looking forward to putting his son to rest.
"This is all I have been looking for over the past nine months. Our lives have been hell.
"Now we can put David's soul to rest once and for all. I could not have rested or stopped searching until I found him.
"I no longer have to go down to that river everyday looking and knowing he is in there.
"He is safe again now. He will be beside his mother forever and I can take some peace in that for the rest of my own days," said tragic Joe.
Tags: