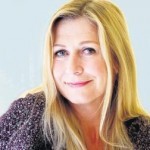 ONE of Donegal's most famous bands has been given the ultimate 'Mickey Mouse' gig!
But Altan won't be getting a fiver for appearing in front of a small crowd in the middle of nowhere.
They will be actually PLAYING alongside Mickey and all his friends at DISNEYLAND in Paris on St Patrick's Day!
The traditional musicians will be doing Donegal and our heritage in song and tunes proud in front of audience of thousands.
Led by the singer and fiddler Mairead ni Mhaonaigh is a great ambassador for Co Donegal.
Altan (Ciaran Tourish, Dermot Byrne, Ciaran Curran, Mark Kelly and Daithi Sproule join ni Mhaonaigh) are doing a small US tour beforehand.
So if you're reading this in the USA (and thousands of you are every day) here's a quick run-through of where Altan will be.
Tomorrow, Tuesday, March 6 they are at the Barns of Wolftrap in Vienna, Virginia, followed by the Sellersville Theater on Wed, March 7 in Sellersville, Pennsylvania.
On Thursday, March 8 at 8 p.m., City Winery hosts Altan for one night in Manhattan (155 Varick Street; 212-608-0555).
They move onto Portsmouth, New Hampshire this Friday, March 9 at the Music Hall before finishing the tour at the Somerville Theatre in Somerville, Massachusetts.
And they will be supporting a new CD, Glenn Nimhe (The Poison Glen), their first with new material recorded in a studio since Local Ground back in 2005.
Fans of the band will be delighted to hear 13 new tracks, including six songs from Ni Mhaonaigh, all of which will be new to many of their listeners though they contain a number of their favorite tunes and songs waiting to find a place on their recordings.
© 2012 donegaldaily.com, all Rights Reserved
The copying, republication or redistribution of donegaldaily.com Content, including by framing or similar means, is expressly prohibited by law.
Follow us on www.twitter.com/donegaldaily
Follow us on www.facebook.com/donegaldaily
Tags: