Sporting legends Shay Given and Martin O'Neill have sent a Donegal school messages of support in a project aimed at giving racism the boot.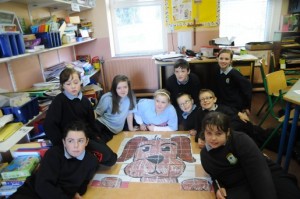 Busy students from 5th and 6th class in St Eunan's National School in Raphoe are getting set to reveal a fantastic piece of art on Tuesday when they unveil their "Show Racism the Red Card" mosaic.
The 6'x4' artwork is based on a picture by 5th class student Gemma McGlynn, but the amazing project involved every class member
The busy children scanned and enlarged Gemma's picture and then sent out small cards asking people to support their campaign, which were then stuck back on the board to form the picture again.
And all the students in the class wrote letters and were involved in putting the pieces back on the board as the picture came together again over the past few weeks.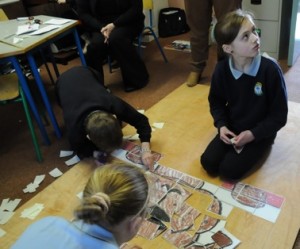 As well as sports stars and personalities, they also wrote to many more people including journalists, clergy and politicians and were delighted with the response.
Among the replies received was a hand-written letter from Sunderland boss Martin O'Neill saying he was delighted to support them, while Shay Given also returned his signed card and sent the class posters and a dvd.
Donegal stars Patrick McBrearty and Rory Kavanagh are also among the many who have signed while local clergy, sports club members and parents of the children have also added their names to the impressive artwork.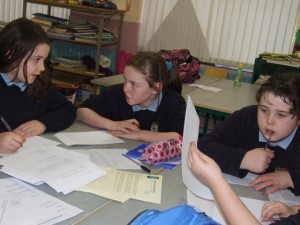 The children are getting set to put the final pieces on the board today and tomorrow morning before the big reveal at 2pm in the school hall on Tuesday when everyone is welcome to come along.
© 2012 donegaldaily.com, all Rights Reserved
The copying, republication or redistribution of donegaldaily.com Content, including by framing or similar means, is expressly prohibited by law.
Follow us on www.twitter.com/donegaldaily
Follow us on www.facebook.com/donegaldaily
Tags: