Senator Jimmy Harte has said he is furious at what he called "lies" by fellow Senator Brian O'Domhnaill over plans to cut the number of teaching posts in Donegal.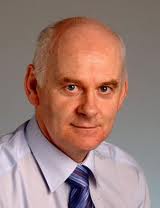 The Labour Senator said he is particularly annoyed by claims by the Fianna Fail politician about the situation in Raphoe National School.
Earlier today Senator O'Domhnaill claimed he had been told by Minister Ruairi Quinn that up to 30 teaching posts will be axed across Donegal before September.
But Senator Harte said the claims are completely misleading.
"I listened to the Senator who is claiming that as a result of the Budget that St Eunan's NS will lose 4 teachers, this is a blatant misrepresentation of the facts. His Minister Mary Coughlan set in motion a Value for Money Review and as a result of HIS government's Budget of 2011 Raphoe lost two teachers.
"It's about time Fianna Fail took ownership of this Value for Money Review and explain to the people in Raphoe why they squandered the finances of the state for the benefit of property developers and to the detriment of education for disadvantaged areas," he said.
He added Cllr Frank Mc Brearty and himself are former pupils of St Eunan's NS and have been in contact with the Minister about the situation.
He said Senator O Donnell should get his facts right before making statements that are misleading.
"He is effectively criticising himself and Mary Coughlan for their own Budget cuts.
"I will be fighting for the school to maintain services but Senator O Donnell should clarify these inaccuracies," he demanded.
Tags: