A Letterkenny teenager said he was forced to go on a crime spree to pay back money he owed to drug dealers.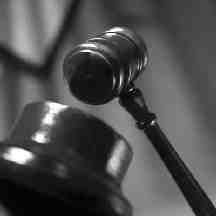 Matthew Lafferty stole handbags, burgled houses and robbed from shops because he owed money for drugs.
Lafferty, 19, appeared at Letterkenny District Court today facing 26 charges since July 2009.
The court heard that on one occasion, the father of one was found hiding in a wardrobe after burgling two houses.
Two weeks ago, while on bail, Lafferty knocked a woman to the ground in Letterkenny, and snatched her handbag.
He was found later by a description given by a member of the public and by CCTV footage.
Solicitor Patsy Gallagher said Lafferty of Fairgreen, Letterkenny, had found himself in a quagmire of drugs.
He added that he was living in fear of drug dealers and only robbed because he owed money for the drugs including cocaine, cannabis and crystal meth.
The court heard that many of the crimes were committed while Lafferty was out on bail.
Judge Paul Kelly said he accepted that Lafferty was an easy target but that he had to protect the public.
"I have a commitment to protect the innocent victims who have suffered as a result of these crimes," said Judge Kelly.
He sentenced Lafferty to 10 months detention at St Pats Institution for Young Offenders for six burglary charges and fined him a total of €1,600.
Ends
Tags: