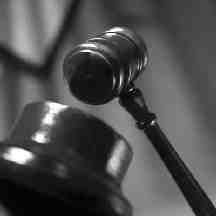 THE distraught father of two young Co Donegal schoolgirls sexually abused by a paedophile stabbed their attacker with a golf club, a court has heard.
The father and the abuser in the case cannot be named to protect the identities of the girls who were abused.
The dad was given a community service order by Judge John O'Hagan.
Donegal Town Circuit Court heard the paedophile, a former member of the Provisional IRA, was jailed for 15 years recently for the 'horrendous' repeated rape of an eight-year-old girl and attacks on her sister who was aged 10 at the time.
The children were living with their mother in Co Donegal at the time. The paedophile was her new boyfriend and he had abused the girls for more than a year.
The court heard that the children's father was 'extremely upset' when he heard the abuser had been released from Garda custody pending a report on the abuse charges to the DPP.
Five days later, on September 17, 2009, the father "lost it", said Judge John O'Hagan, had tracked down the man to a beach at Rossnowlagh and attacked the paedophile with a golf club.
He hit the abuser through an open car window, snapping the golf club in half.
The father then stabbed the abuser with the shaft of the broken golf club, leaving a 4cm deep wound in his chest.
Peter Nolan, SC, for the man – accused of assault – told the court that the abuse suffered by his client's children was horrible.
"As a barrister I read a lot of reports and this report was one of the most disturbing I have ever read," said Mr Nolan.
He said his client had discovered in the days after he found his children had been abused that the paedophile had a 'propensity to visit beaches to observe young children'.
He had found the abuser at Rossnowlagh and attacked him.
"I cannot say he has any remorse for what he did," said Mr Nolan, who said his client had got his girlfriend to call gardai to report the incident.
Judge John O'Hagan, sentencing the father to 150 hours community service in lieu of 18 months imprisonment, said: "On that day I have no doubt that he lost it.
"He did take the law into his own hands and you are not allowed to do that. He used that weapon and luckily it did not cause a life-threatening situation."
Tags: