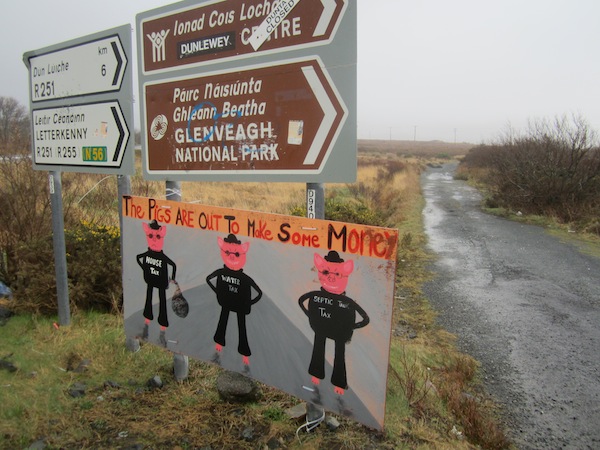 JUST a few hundred householders in Co Donegal bothered to pay the €100 household tax today – despite the opening of several council offices.
A number of peaceful pickets were held around the county, though most protestors had travelled to Dublin by bus earlier this morning.
Anti-austerity protestors in Dungloe said it was "extremely quiet" all day with only a handful of people had turned up to pay the charge.
The same was reported in Letterkenny, though council sources were trying to stress that 80% of people who are paying are doing so online.
Environment Minister Phil Hogan – criticised by members of his own party over his handling of the crisis – said that if there was a "credible alternative" to the €100 household charge then it would have been pursued.
"I have sought to protect the most vulnerable in society and have exempted large numbers of groups that are in greatest need," he claimed.
Tags: