The well-known McCloskey family in Letterkenny, like many other families across Donegal, have enough reasons to be taking part in the Relay For Life on May 26th/27th.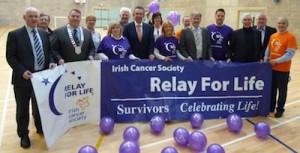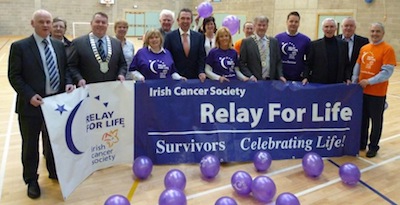 And with that in mind the family are organising a coffee evening at the Swing Room in Letterkenny tomorrow night (SAT).
The very casual event will take place from 7pm until 9pm and will offer a great combination of good coffee and some great home-baked goodies.
Well-known AIB bank official Garvan McCloskey says everyone is welcome.
"It's all about raising funds but people can donate as little or as much as they like on the night.
"It'll be a great chance for a relaxed chat while stocking up on some great home-cooked goodies as good coffee.
"We're really beginning to look forward to Relay for Life and we're hoping as many people as possible can join us," he said.
Garvan, himself a cancer survivor, said everyone is welcome.
Further updates in Relay for Life will be carried on Donegaldaily.com over the next seven weeks up until the event itself.
Together we can beat cancer.