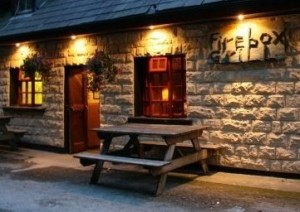 ONE of Donegal's top restaurants had to be evacuated last night after a fire alert.
No-one was injured when a grill vent at the Firebox Grill went up in smoke.
Staff and patrons at the restaurant – part of the award-winning Railway Tavern in Fahan – were forced to leave the premises.
"Apologies to all our customers who we evacuted earlier due to a fire in our grill vent," said a spokesman.
"The restaurant reopens for normal business on Friday at 5pm."
One customer told donegaldaily.com: "The last thing you expect at a restaurant called the firebox grill is for there to actually be a fire in the grill.
"The staff were brilliant and thankfully the fire was put out very quickly."
Damage was limited and patrons were able to return to the bar area of the popular premises before closing time last night.
Tags: