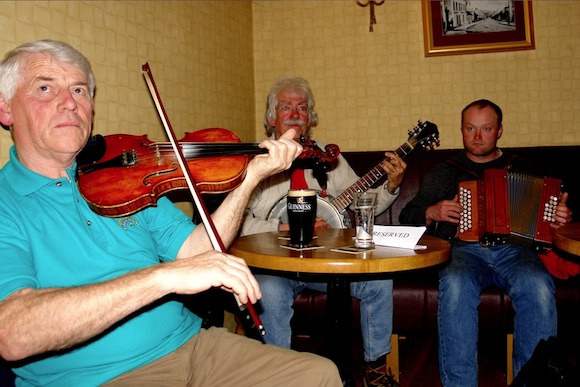 Letterkenny Comhaltas is this weekend holding the annual Hughie Mc Govern Traditional Weekend with three days packed with music, song and dance in the town.
A traditional concert 'Ag ceiliúradh ár nDúchas' will take place at Letterkenny's Regional Cultural Centre at 8pm this Friday which will also include musicians from the Coventry Comhaltas who make an annual visit to this event.
This weekend of traditional music and song has been held annually since 2002 to commemorate the late Hughie McGovern who was the father figure of the Branch.
On Saturday April 21st, there will be a musical and historical tour of Inishowen and the Isle of Doagh Famine Village, leaving Gallagher's Hotel at 10.30am.
A traditional music session will also be held in Gallagher's Hotel from 9pm til late on Saturday night.
A musicians' Mass will be held in the Church of Irish Martyrs at 5pm on Sunday followed by a youth session in the Clanree Hotel from 7-8pm and the Branch have extend a welcome to all young musicians to come along and take part.
A farewell session will follow at the hotel from 8pm onwards.
Tags: