Thousands of swallows have arrived across Co Donegal in recent days signaling the start of summer.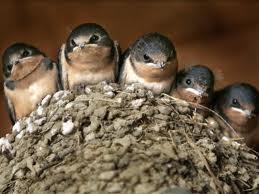 Millions of the tiny birds have arrived from North Africa after making the two week journey.
The birds, which return to the same location where they were born, will make their own nests close to their original nest site.
The birds will now spend the next few days building up their body weight by feeding on insects.
They will then begin building their nests on the gables of houses and in garages and other buildings across the county.
The birds will spend the summer here before making the journey back to Africa in September and October.