RTÉ Raidió na Gaeltachta presenter Frances Nic Géadaigh has been named Radio Presenter of the Year at the Celtic Media Festival in Derry.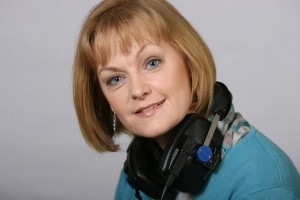 Frances has worked with the station since 1989 in the Doirí Beaga studio in the Donegal Gaeltacht.
In 2011 the local community there was rocked by the court case of paedophile Mickey Ferry, who was found guilty of rape, sexual assault and indecent assault.
Frances carried out interviews with several people involved in the case, including one of the victims, on magazine programme Barrscéalta, demonstrating great skill, professionalism and compassion in dealing with a difficult subject matter.
Frances is well-known to Donegal listeners as one of the voices of the station's newsroom, and her contribution to the excellent coverage of the General Election campaign in 2011 was another example of her skill as a broadcaster.
Congratulating Frances, Edel Ní Chuireáin, Ceannaire of RTÉ Raidió na Gaeltachta, said "We're extremely proud of Frances and delighted that she is receiving the recognition that her years of dedicated, professional broadcasting deserves.
"Frances is an asset for any broadcaster, and we at RTÉ Raidió na Gaeltachta are delighted that we get to celebrate our 40th year anniversary with such a quality broadcaster as part of our team."
Manager of the Donegal station, Séamus Mac Géidigh, said "Frances has worked hard for RTÉ Raidió na Gaeltachta over many years, and is very deserving of this award. She is an extremely adept broadcaster, and listeners appreciate in particular her excellent interview style which is fair, professional and considerate."