Gardai have identified a chief suspect after a man was viciously stabbed in Letterkenny last night.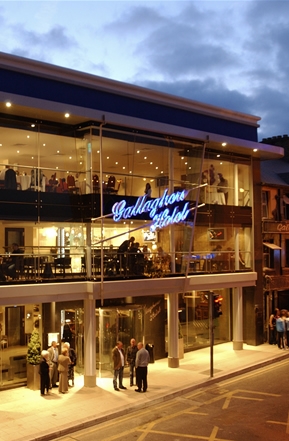 The 32 year old local man, who had returned on holiday from America where he lives, was set upon on the footpath between Gallagher's Hotel and McCarry's Bar after 7.30pm.
The married father of two was stabbed in the face, head and chest in a frenzied attack.
He was rushed to Letterkenny General Hospital and is due to be transferred to a hospital in Dublin this morning.
The man's life is not in danger but it is understood he is to see a plastic surgeon in order to treat his wounds.
Donegal Daily understands Gardai have identified a man they wish to interview in relation to the attack.
The man is from Letterkenny and is known to Gardai.
Gardai sealed off the area around Gallagher's Hotel and McCarry's Bar last night as they carried out a forensic examination of the scene.
The gruesome scene shocked passers-by where evidence of the attack could be seen on the footpath.
The attack has shocked members of the public, community and business leaders in the town.
Tags: