A man being questioned at Buncrana Garda Station in connection with the murder of Andrew Allen in Buncrana has been released from custody without charge.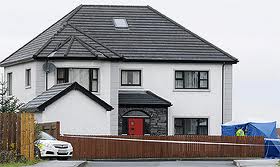 The man, who was in his 30s, was arrested on Sunday morning.
He was released overnight.
He was the second person to be arrested in connection wit the murder at Links View Park in February.
A man in his 50s was quizzed three weeks ago but also released without charge.
The father of two was killed when gunmen blasted him to death in the downstairs bedroom of his home.