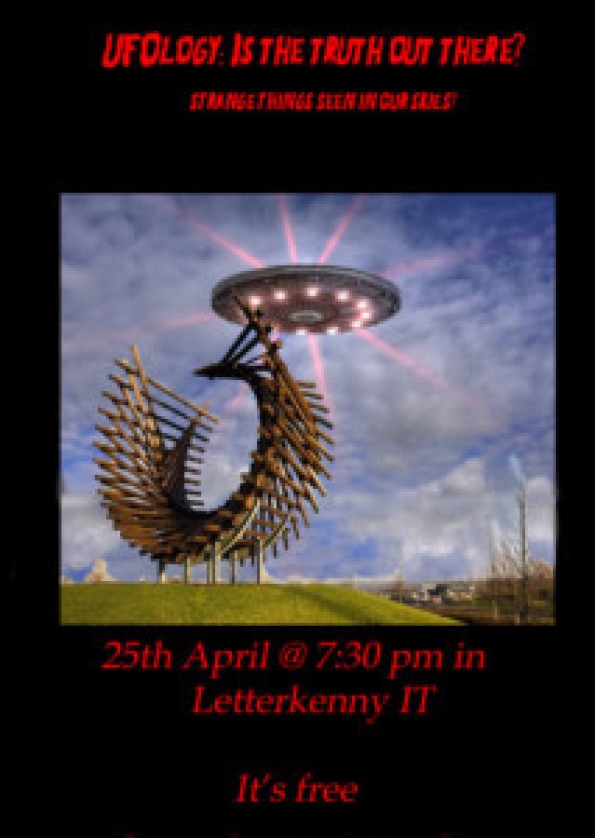 IS there life on Mars? Do extraterrestrial beings exist? And are there UFOs in our night skies?
Those are just some of the questions on the agenda at LYIT tonight, Wednesday, with a talk by Colin Johnston, from the Armagh Planetarium.
The talk, starting at 7.30pm, is entitled: "UFOlogy: the Science of Strange Things in the Sky. What can we learn from sixty years of reports of strange things seen in our skies?"
It has been organised by the LYIT Astronomy Society which is promising a "fascinating and informative session about the possible sightings of UFOs and how science might just explain some, but not all, of them."
They add: "Colin will also be bringing some meteorites which are roughly 4.5 million years old and he will be educating us on how they were formed. This will be of great interest to all star gazers young and old, all are welcome to come along."
There is no charge. To find out more email, astronomy@lyit.ie or by contacting Seamus Byron on 087-2203312.
Tags: