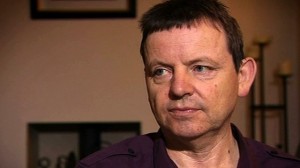 A VICTIM of crazed Donegal paedophile priest Eugene Greene had an emotional meeting with a victim of child abuse monster Brendan Smyth, donegaldaily.com can reveal.
Martin Gallagher was abused by Raphoe diocese priest Greene in Gortahork.
Brendan Boland was abused by Smyth and has caused a storm in the Catholic Church this week after revealing that Cardinal Sean Brady failed to warn parents of other victims.
Both men were 11-year-old boys when they were raped by priests.
And we can reveal the two met for the first time in Belfast this week – despite the fact both appeared separately in a BBC documentary on sex abuse in the Catholic church which was broadcast on Tuesday.
"We were at the Nolan Show programme and it was great to meet Martin," said Brendan Boland.
"In a way we both went through the same things. It was good to meet; and good to talk about what happened.
"The abuse which went on was horrible and I know now it was bad in Donegal so it was good for me to meet Martin (pictured below) and the retired detective Martin Ridge and discuss things."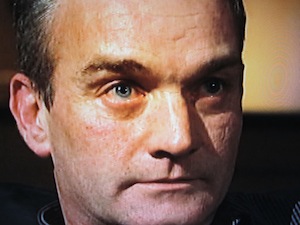 There is growing speculation that Cardinal Brady offered to quit his position in 2009 – and will quit this weekend if the Pope agrees.
"He should go," said Co Louth man Brendan.
"He needs to acknowledge his errors and do the right thing."
Meanwhile donegaldaily.com has been inundated with messages from readers confirming they were asked for money to give to Eugene Greene on his release from prison in 2008.
There is outrage that supporters of a paedophile who raped children could benefit financially from his attacks.
Donegaldaily.com has been conducting a new investigation into Greene and how the authorities handled the case – if you have information it can be emailed in confidence to info@donegaldaily.com. We will only contact people who wish us to do so.