Joe McHugh TD has told Dáil Eireann that driver training and road safety should be included on the new Junior Cert syllabus that is currently being prepared by the Department of Education.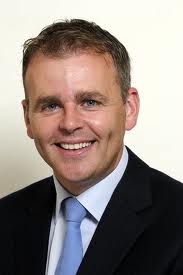 Addressing questions to the Minister for Transport in the Dáil last Wednesday, Deputy McHugh said driver behaviour is the key to making roads safer.
"Education clearly has an important role to play in influencing driver behaviour for existing and future buildings.
"The Department of Education is planning to reform the Junior Certificate syllabus; this offers an ideal opportunity to introduce driver training and road safety to secondary schools."
Responding, Minister for Transport and Tourism Leo Varadkar TD said "The proposed development of the Junior Cycle programme presents opportunities for the Road Safety Authority to further develop its existing road safety programme 'Streetwise'.
"The Programme could be developed to take advantage of the proposed short courses (100 hours) or it could be integrated into the Priority Learning Units outlined in the 'Towards a Framework for the Junior Cycle: Proposals for Junior Cycle Development' document.
"I thank Deputy McHugh for raising this issue, and I will engage with the Minister for Education Ruairi Quinn TD on this matter."
Tags: