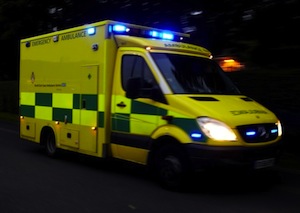 A CYCLIST has been treated by ambulance staff at the side of the main road between Donegal Town and Ballybofey this evening.
The man, on a blue and white racer, was treated for his injuries on the hard shoulder close to the main by-pass roundabout near Donegal Town.
A number of motorists stopped to assist ambulance crews before the cyclist was taken to hospital.