Labour Senator Jimmy Harte has called on the mobile phone companies to give the travelling fans free texts during the European Championships.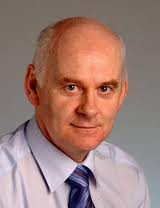 The Co Donegal politician and football fan also called for reduced tariffs as a gesture to the many who are travelling to Poland and hopefully onto Ukraine.
"According to reports, as many as 40,000 fans are hoping to travel to at least one game and these fans have been saving for a long time to see the Irish team in a major championship.
"The companies will make plenty of revenue from these fans who will be calling home but it's only fair that they should not be subjected to the exorbitant roaming fees that they will be hit with.
"A study in the UK, based on average tariffs, has found consumers could face a total daily phone bill of around €330 for calls, texts and data for Ukraine bound fans so in Poland it may be a similar story," he said.
Senator Harte said he will ask the Minister for Sport Michael Ring to make the case for the hard pressed fans who are concerned about the mobile costs in Europe.
"The phone companies have an opportunity to show the fans that they value their custom and offer them a gesture at this great event," he said.