DISGRACED poet Cathal O Searcaigh has claimed more than €127,000 in funding from the taxpayer over the past decade as a member of an elite arts club.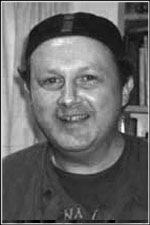 Aosdana — set up by former Taoiseach Charles Haughey — gives yearly payouts or cnuas of over €17,000 to some of Ireland's top artists and has cost the taxpayer just under €30million.
O Searcaigh continued to receive his full tax-free payments despite a damning 2007 documentary Fairytale of Kathmandu which revealed details of the Gortahork's poet's sexual relationships with Nepalese teenagers.
He received €12,700 per year between 2001 and 2010.
O Searcaigh still insists he has done nothing wrong and blamed selective editing for how he was portrayed.
The poet also received a grant to renovate his home in Gortahork and turn it into a interpretive centre for his work.
In return for the grant to renovate his home, O Searcaigh has agreed to leave the property to the State.