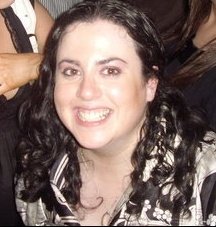 Marie Duffy, right, is a mental health advocate from Creeslough and blogs regularly on all things related to positive mental health on her website http://www.unwindyourmind.ie.
As hundreds of Donegal students sit exams this week, in this special article for donegaldaily.com, she talks about how young people can tackle mental health issues.
 By Marie Duffy
"The most important things are the hardest to say. They are the things you get ashamed of, because words diminish them…
"And you may make revelations that cost you dearly only to have people look at you in a funny way, not understanding what you've said at all, or why you thought it was so important that you almost cried while you were saying it.
That's the worst, I think. When the secret stays locked within not for want of a teller but for want of an understanding ear."
― Stephen King, Different Seasons
Although Stephen King was talking about something else entirely, for me he could be describing perfectly the stigma that exists from having a mental illness.
The statistics tell us that one in four people will suffer from mental health problems at some stage of their life. However, despite the fact that mental health problems are relatively common, people experiencing them can often find themselves facing stigma and discrimination.
Last year, a study among service users conducted by St Patrick's University Hospital showed that many people live with the distressing symptoms of mental ill-health for long periods without accessing mental health advice or treatment. This is due mainly to the stigma that surrounds mental health as well as lack of knowledge about mental health problems and sources of help.
As Stephen King says, the most important things are the hardest to say, not because there is no one to tell but because there is a lack of an understanding ear.
We all need to take collective responsibility to tackling mental health stigma and can start by taking time to talk about mental health with the people around us.  Often the fact that it's difficult to talk about mental health problems can be one of the hardest parts of having mental problems.
But it doesn't have to be this way. Take some time to open up and start your conversation today. Talk to your mum, dad, daughter or son, ask them how they are feeling.
At this time of year, young people in particular are at risk due to the stress and pressure of exams such as the Junior and Leaving Cert. This pressure can often be unbearable and can lead to feelings of hopelessness, and even suicide. If you are a young person reading this, or a parent, there are a number of ways you can seek help and support.
No matter what the question or the problem, there is always someone that can help. Even if it's a problem that you are not sure about, it's better to ask for help or advice than to struggle on alone.
Don't be embarrassed or shy about asking for help. Everybody – yes everybody! – goes through difficult stuff in life. It's good to ask your family and friends for support and understanding but it is important that if you need to, you seek professional advice and help.
Your G.P should always be your first port of call, and if you feel it is an emergency please do go to your nearest emergency department. There are also organisations such as Childline who provide a listening ear to young people under the age of 18. As well as a phoneline service, they also provide one on one online chat through their website which many young people may prefer.
There is also a new youth mental health service called Jigsaw which has just arrived in Donegal, and is specifically for 12-25 year olds. It is early in its development stages but hopes to open its doors over the next few months.
For those of you who are looking for information on how to deal with exam stress, and to get advice from others who have been in similar situation you should check out the website www.spunout.ie SpunOut is a health and activism information resource and covers everything that a young person aged 16-25 years old needs.
It also has an online 'Find Help' database which allows you to find health and support services in your area. It also has tips for those currently doing exams. http://www.spunout.ie/about/Blog/Surviving-the-Leaving-Cert-and-Junior-Cert
If you need to talk to someone right now then contact one of these organisations for confidential support 24 hours a day- no matter your age or where you are. If you or someone you know is at risk of suicide or self harm, you should immediately contact your local doctor or go to the Casualty unit of the nearest hospital.
Samaritans PHONE: 1850 609090
(Northern Ireland: 08457 909090)
Samaritans provides confidential, non-judgemental support, 24 hours a day for people experiencing feelings of distress or despair, including those which could lead to suicide.
ChildLine FREEPHONE: 1800 66 66 66
Childline is a 24-hour a day service for young people up to 18. Childline offer support to young people through the listening service over the phone and through the website. You can call Childline for a chat or to talk about any problems you might have. Childline also have an online support service which you can access through www.childline.ie

Tags: