Senator Jimmy Harte has slammed plans to hold Circuit Court Appeals due for Donegal in Castlebar this week.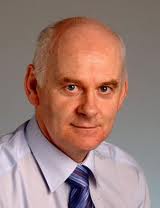 The Letterkenny politician says the actions of the Courts Service in setting Donegal Circuit Court appeals for Donegal cases due to be heard in the High Court as ridiculous.
"I have been contacted by legal representatives and clients who cannot understand why they must travel to Castlebar in Mayo to have their cases heard by a High Court judge.
"These are civil cases and therefore no legal aid is available. In addition to the parties involved there are witnesses and staff having to travel to Castlebar and in one particular case a distance of over 150 miles each way is what is facing people," he said.
He added there is no practical reason for this to occur as in living memory the Circuit Court appeals were always held in Letterkenny.
"Under the Courts of Justice Act of 1924 the case of O Connor v O Brien it was decided that in order to facilitate the population that the burden of court proceedings should be held locally and this policy has not been changed by any Act or Government,"
There are at least 12 Donegal appeals due to be heard and those involved may need to stay overnight in Castlebar.
"This suggests that the courts service are not too bothered making life difficult for citizens in Donegal," fumed Senator Harte.
He plans to raise the issue in the Senate on Tuesday with the Minister for Justice to find out if this is the new policy and if Donegal is suddenly not suitable to hold High Court in circuit.
"If it's not then what are they planning to do to rectify same," said Senator Harte.
Tags: