A CO DONEGAL businessman who has fought a running battle to have a rent review with the Government has thrown in the towel – and his keys.
John Shine posted off the keys to the premises he rented in Killybegs to Marine Minister Simon Coveney.
He had been seeking a rent reduction for a former ice house on the quay which he hoped would allow him to employ 14 new staff.
But the Minister put the rent up!
As well as posting off the keys to Mr Coveney, he has written a letter to Taoiseach Enda Kenny.
Mr Shine has featured in Donegal Daily before. Details of his dispute are here https://www.donegaldaily.com/2012/01/06/donegal-mans-anger-government-is-forcing-me-to-emigrate/
The FULL text of his letter to Mr Kenny is below:
Dear Mr Kenny
                        This is the last resort. I have tried for 5 years to work with my land lord (Minister Coveney). You promised me market rent in your election manifesto. I believed you. I went for planning and secured it, I sent staff to the UK to train, I bought equipment to fit out the new business. I got bank support for the new venture. Everything was on target for us to create 4 fulltime jobs and 10 part time jobs for trade's men. All we needed was fair market rent from our land lord Minister Coveney. Minister Coveney refused to give us market rent. Dinny McGinley was at the meeting with me and my wife.
Dinny was disappointed at how we were treated by minister Coveney and his dept. Dinny felt that we had a good case and that we should be able to invest in the project.
We are currently expected to pay 3.5 times more rent than the identical property in Howth rented by minister Coveneys Dept. (The old Ice plant).
How does this make commercial sense? Killybegs is a rural disadvantaged area not a urban wealthy area like Howth. The Bay view Hotel in   Killybegs is under contract for sale for at a price that is 90% lower than the price it sold for in 2005. Rents in Killybegs should be half the rate in Howth not 3.5 times higher.
We have our family home mortgage on this lease. That was our decision. We are losing our family home as a result of this venture. All we ever needed was fair market rent and we would be able to survive this recession, keep our staff and family home. You stated that the attorney general said you could not remove the up only rent condition in existing leases. This may be true for tenants of private land lords. You are exempt from this situation. All you have to do is write to the dept of finance and ask for an exemption from state procurement guild lines .In the current economic situation this measure would be done and dusted in 5 minutes. I do not have to tell you how important jobs are in S.W. Donegal.
I am now surrendering the remainder of the lease back to the Dept of Marine. (Minister Coveney's Dept).The Current terms are not financially viable/bankable. As with many businesses trapped in upward only rent conditions. This is not a decision that I have taken lightly. I fought the Dept for 5 years trying to get workable terms and conditions. The property has accumulated substantial arrears as a result of not trading for a long time. I now find myself in a position that I am losing my house and letting go the last of my staff (3). You on the other hand have the benefit of €295K of renovations done to your property at my expense. I still have to pay the loan for that and other money I invested in your old derelict shed on the pier in Killybegs. This must be the most expensive ex ice plant ever rented in Ireland.Why are you allowing this to happen .Is this your idea of fair?. 200   years ago Irish tenants fought for the 3Rs, Fair rent, Right to renew, Right to profit from improvements. Not much has changed in 200 years.
This country will never recover unless things change. I thought your party were going to deliver this change.
Regards
John Shine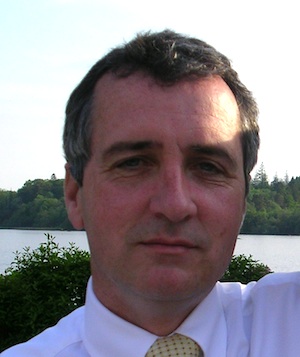 Tags: