Donegal TD Charlie McConalogue has slammed the Government's decision not to provide extra protection to frontline emergency workers including Gardai.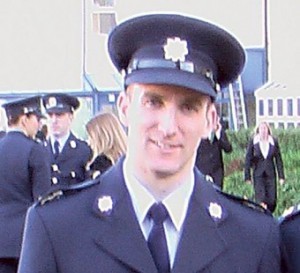 A Fianna Fáil Bill in the Dáil that proposed a minimum 5 year jail term for anyone convicted of assaulting or threatening the life of an on duty garda, nurse, ambulance worker or fireman.
But this was voted down by Fine Gael and the Labour parties.
Deputy McConalogue has pointed to the cases of tragic Donegal Gardai Robbie McCallion and Gary McLoughlin who were killed in the line of duty here.
"I strongly believe that anyone who assaults an emergency worker in the line of duty needs to feel the full rigour of the law," said Deputy McConalogue.
"Unfortunately those working in our emergency services in Donegal have had to endure the deaths of two gardaí here in recent times. Garda Robbie McCallion and Garda Gary McLoughlin were two fine young men who were killed in the course of their duties serving the people of Donegal.
"We have seen how judges' hands are tied when it comes to tough sentences for those convicted of such crimes. We saw in the trial following the death of Garda Robbie McCallion who was killed in the line of duty in Letterkenny that the fact he was a serving member of the gardaí and was on duty at the time made no difference during his court case," he said.
He added this was not the fault of the judge but because our laws do not allow for specific sentences for attacks on gardaí and other emergency workers.
"There is clearly a gap in the law when a garda is killed or harmed in the line of duty. The legislative process does not give him any recognition for the fact that he was a serving member of An Garda Síochána.
"I believe that those who put themselves at risk to save lives and to keep our communities safe must be given extra protection by the law.
"I am calling on the Government to adopt a greater sense of urgency in relation to this matter. We need to send out a strong message that we value our emergency workers and that we are willing to protect those who protect us," he said.
Tags: