EXCLUSIVE: The family of Maddie McCann have made a poignant return to Donegal for the first time since their little girl went missing five years ago.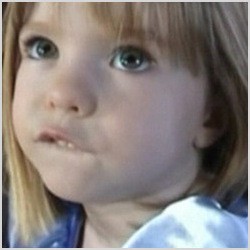 Gerry and Kate McCann and their twins Sean and Amelie have been enjoying a family break in West Donegal
The family have rented a house in the Dungloe area and have been enjoying days out in the town.
Missing Maddie's dad Gerry has many relations in the area whom he keeps in touch with.
His father John was born in the village of St Johnston but left Donegal in 1967 before Gerry was born.
Poignantly this is the first time the family has returned to Ireland since Maddy went missing while holidaying in Portugal in 2007.
Just weeks before she went missing, Maddie, 3, had enjoyed another trip to Donegal.
The McCann family had been visiting the area on holiday in April 2007 before stopping off at their family-owned pub in St Johnston.
A picture in the little village shows Maddie and family members enjoying an ice-cream outside People's Bar which is still owned by Maddie's grandmother Eileen McCann.
More than 40 family members had enjoyed the Easter trip.
Maddy and her parents had even attended Easter mass in Dungloe.
This week the couple were given a warm welcome back by friends and family.
One local woman, who asked not to be named, said she was delighted when she seen Gerry in Dungloe.
"I went over and said hello to him and asked how things were going.
"He said things were going as well as they could and they were enjoying their little break here.
"He actually asked me where was the best place to find a swimming pool locally to take his children for a swim.
"Nobody will really bother them when they are here which is probably what they want – to be away from everything," said the woman.
Tags: