Donegal Fianna Fáil Senator Brian Ó Domhnaill has said the large scale job losses and cutbacks at An Post and Eircom amount to yet another attack on rural Ireland.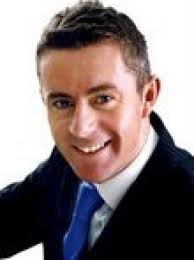 Senator Ó Domhnaill has raised serious concerns about the impact on communities in the North West of 1,500 redundancies at An Post and the 2,000 job cuts at Eircom.
The Donegal Senator has said these massive cuts, along with the closure of local AIB branches, come as a major blow to communities in this region.
Senator Ó Domhnaill said, "Over the past year we have seen a series of decisions made a national level that will have serious consequences for rural Ireland. The closure and downgrading of small garda stations, cuts to small schools that will result in forced amalgamations, bed closures at community hospitals and nursing homes, cuts to community health resources, cuts to rural transport links and the closure of local amenities like bank branches and post office. The list goes on."
"Now the news of large scale cuts at An Post and Eircom means more job cuts and the loss of more amenities in Donegal and across the north west. At what point will this Government start standing up for rural Ireland?" he asked.
The Donegal Senator has accused Fine Gael and Labour of having 'no strategy whatsoever' for the protection of rural communities.
He said the reality is that since coming into office, the coalition has actively pursued policies that have already had a damaging effect on communities in Donegal and across the North West of Ireland.
"Over the past year, Fine Gael and Labour have shut and downgraded dozens of small rural garda stations across the country and are now planning a second attack on community garda resources that will lead to the closure of stations in this region.
"They have introduced policies that will force the closure of small schools in Donegal and across the North West in the coming years, while other small schools here will suffer dramatic reductions in resources and staffing levels. They have slashed our community health services, closing beds and threatening services. They have rowed back on commitments for local transport projects and have consistently sidelined Donegal and this region in funding announcements.
"Now, Fine Gael and Labour are presiding over the closure of local post offices and bank branches. This means the removal of yet more local services from and the loss of local jobs.
"We need to support communities and encourage growth instead of making things even more difficult for families and local businesses. The Government's attack on rural Ireland and the North West in particular must stop," said Senator Ó Domhnaill.
Tags: