The question of why vital protocol surrounding paramedics was broken during an emergency call-out in Donegal is to be raised at the Regional Health Forum in Galway today.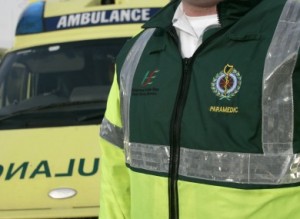 It follows an incident in which a mother was forced to drive her unconscious son to hospital – after an ambulance had arrived at her home.
The ambulance man was forced to call to the scene of the emergency near Milford last Tuesday alone because of a lack of cover.
The nearest cover to help drive the ambulance was 45 minutes away.
It is also understood the paramedic also requested the assistance of two colleagues who lived nearby but was prohibited from doing so.
The paramedic was forced to attend to the unconscious child while the mother drove the car to Letterkenny General Hospital.
Fianna Fail Cllr Ciaran Brogan said questions must now be asked as to why the paramedic was forced to attend the emergency alone.
The Letterkenny politician said he has been informed this is a clear breach of protocol and will be raising the matter at the Regional Health Forum today.
"I will simply be asking the question – was protocol followed? If it was not followed then we need to ask why?
"These are the questions we need to have the answers to so we do not have another situation like this.
"Once we have these answers, we can then ensure that something like this terrible situation never happens again," he said.
Tags: