Ireland's best-known amateur weatherman says Donegal could still be in for a major cold snap in the coming weeks.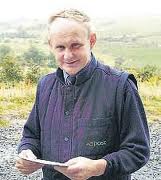 Postman Michael Gallagher says the fact that birds are singing and flowers are already coming into bloom doesn't mean that we have escaped a harsh winter just yet.
In fact, Glenfin man Michael thinks freezing temperatures could be just around the corner.
"I know we have esc aped with a relatively mild winter but I think there will be a serious sting in the tail.
"People say that birds are singing and flowers are blooming so early but I think that's a major sign of a late winter.
"A 95 year old man used to tell me that birds singing in winter was not them singing at all but crying and that cold weather was still on the way," he said.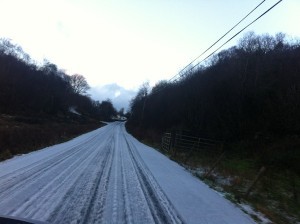 Michael, whose two books Traditional Weather Signs and Cures From A Bygone Age are still selling well, think s we will have a freezing February.
"I think that February could be very cold indeed and I wouldn't be surprised if we saw a lot of snow.
"People are saying that once Christmas is over, we have turned the corner into Spring. I certainly don't think that's the case.
"I think we could have a number of cold snaps between now and March and even then it could be cold after that," he said.
Tags: