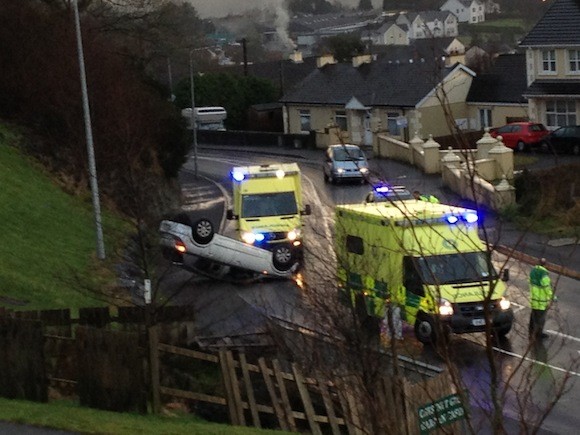 BREAKING NEWS: Gardai and the emergency services have rushed to the scene of a serious accident in Letterkenny.

A car flipped over onto its roof in the Glencar area of the town.
At least two ambulances are at the scene of the accident although it is unclear at this stage if there are any serious injuries.
It is believed that just one vehicle was involved in the crash but it is unclear how the car ended up on its roof.
The crash took place close to a notorious bend in a built-up residential area
There have been a number of crashes in the area in recent months with one garden wall being hit on a number of occasions.
"It's hard to know what happened. There are no skidmarks and the car didn't appear to hit anything.
"I think one person was taken away to the hospital but I'm not sure how bad they are," said one resident.
Tags: