Demand to learn Chinese in Donegal has officially surpassed all expectations.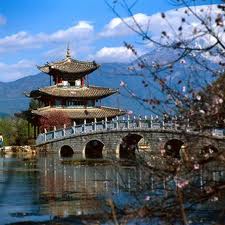 No less than three levels of evening classes are now being offered at Letterkenny Institute of Technology in Mandarin Chinese.
Since LYIT first introduced Level One Mandarin Chinese evening classes last year, interest in the subject has been unprecedented with more than 100 pupils enrolled to learn the language.
Under the directorship of teacher, Jill Murphy, almost one hundred people have become involved with Mandarin Chinese at LYIT, either through evening classes or the one week intensive programmes.
The first round of Mandarin Chinese evening classes for 2013 will begin on January 24 and will cater for both Level One Beginners and Level Three. Level Two will resume later in the year and intensive weeks will run at Easter and during the Summer.
There are 10 classes in each of the Level One Beginners and Level Three classes and they will be held on Thursday evenings at LYIT. Level One Class time is 5pm to 7pm (with a 15 minute break).
This year, Level One will be taught by Catherine Devine.
Catherine explained: "Level One is perfect for anyone who has an interest in learning Mandarin Chinese in a fun way. You will learn basic Mandarin conversation so you will be able to introduce yourself and your family, ask questions and hold a basic conversation. You will also learn some other basics and how to say and write the numbers 1 – 10."
The classes are kept small to ensure a quality lesson. The cost of the course is €150 for non-students at LYIT and €125 for students for the 10 weeks. This also includes the course text book and CD.
Level Three will be taught by Jill Murphy and the first of ten evening classes will also beginon January 24 from 5.30pm to 7.30pm. Level Three classes are suitable for those who have already completed levels one and two.
The past year has also seen the hosting of Letterkenny's first ever Chinese Social evening. It took place in Hee's Chinese Restaurant and saw more than 60 people with a shared interest in Chinese getting together for an evening of language, culture and food.
Plans for the next Chinese Social Evening are already well underway and it will be heldon February 1 to mark the Chinese New Year.
Jill explained: "The first social evening was such a success and we wanted to continue to have an outlet where anyone with an interest in Chinese, as well as the local Chinese community, could get together outside a classroom setting. Of course, the Chinese New Year is the perfect opportunity for a celebration and we are hoping to have another great informal evening of Chinese food, conversation and culture."
Anyone who wishes to sign up for evening classes can e-mail jillmurphy30@yahoo.ie
A facebook page providing information of Chinese events, trips and classes can be joined at www.facebook.com/letterkenny.chinese
Tags: