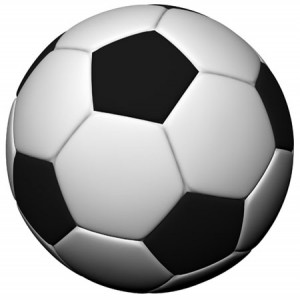 NEWS FROM AROUND THE CLUBS IN INISHOWEN
Culdaff FC Football News
Both teams had wins last week with the first team defeating Illies four two with Eugene McLaughlin(2), Derek Doherty & Dermot Diver scoring.The reserves also came from behind to defeat Se Rovers three two with goals from Michael Mclaughlin, Terence McLaughlin and Martin McGrenaghan
This week the first team have no game with the reserves away to Glengad United Res.Training continues every Tuesday and Thursday nights at Caratra at 7.30pm.
Weekly Lotto
Numbers drawn in last weeks lotto draw were 4-5-6-11-12-15 and there was no winner of the jackpot which now stands at € 6,800. Twenty euro winners were Charlie Barr Culdaff,Michael Lynch Culdaff and Mary Ruddy Oldtown Culdaff. This weeks sellers are Martin McGrenaghan & Niall Gordon
Charity Match
Due to the poor weather over the weekend the over 35 game was cancelled but wil be rescheduled shortly.
Golden Goal
The winning ticket for the Man Utd /Liverpool game is ticket number 19. To claim the prize the winner must present the ticket to Brendan Lafferty.
Carn FC
Good As New
Carn FC would like to thank everyone who assisted in any way while the Good as New shop was open before Christmas. We would like to thank all those who gave up their time to work in the shop, there are too many to mention individually. Thanks also to all those who donated items of any kind.
The shop proved to be big success and the monies raised will be going toward running the underage side of the club which has almost 300 children registered.
Finally a HUGE Thank You to Ailbhe Hickey who put in a serious amount of time finding volunteers for each day, working in the shop herself, looking after the money, re-stocking and discarding tat and all the other jobs that take up so much time.
Astro-Turf
Anyone who is looking to start 2013 by getting into shape with some exercise can avail of the Carndonagh FC Astro Turf facilities and book an hour an evening a week. Bookings can be made on a 6 week or 12 week slot. Bookings can be made by contacting any member of the Carndonagh FC committee or by going to St Patricks Park any weekday evening from 6-10pm.
Carndonagh FC Lotto Bonus Ball
Lines can be bought during the week in The Sportsman's and The Arch Inn. For €2 per line players get the chance to win €50 if they correctly choose the lotto bonus ball. Thanks to everyone who is supporting this fundraiser.
Fixtures, Results, Notes
Anyone who would like to include Senior or underage fixtures, results or notes in either the Carn FC local press notes or the Carn FC facebook page please send the information to carndonaghfc@yahoo.com
Illies Celtic
Senior and reserve training is on Tuesday and Thursday evenings all players must attend
Illies celtic played away to culdaff and lost 4-2 with niall mc daid and stephen mc hugh scoring.
Next match is away to cockhill next sunday
The reserves match was cancelled next match away to cockhill colts .
Golden goals resumes next week.
The clubs annual registration night for all underage players is on Monday 21 st January from 7pm till 8.30 pm Committee meeting next meeting to be confirmed
Gleneely Colts
Football news – The Colts will play a friendly against Finn Harps on Wednesday night at 7.30. All welcome.
The Colts had no game at the weekend due to an unplayable pitch.
Club merchandise – A range of club merchandise is available on order, anyone interested on buying club clothing please check the players noticeboard in the clubhouse or contact Daniel.
All Players can check club information and events on Facebook 'Gleneely Colts Fc'
Club Lotto – No winner of last weeks lotto jackpot of €9,150. The numbers were 15, 17, 9 and 22.
The five lucky winners of 20 euro were:
Kylie & Oran Donaghy, Gleneely
Siobhan Harkin, Dristernan, Gleneely
Ann Doherty, Letrim, Gleneely
Siobhan Donnelly, Moneydarragh
Ronan McLaughlin, Drumley, Gleneely
Thank you all for your continued support! Up-to-date result results on facebook and in local shop and pubs.
Clonmany Shamrocks
Lotto numbers on 14/01/2013 were 13,14,18,22.There was no winner of our Jackpot of €2,250
€20 prizes went to:Darren Gill,Gaddyduff;Blaine McCarron,Cleagh;Ann McGilloway,Roxtown.
Our next week Lotto draw will take place in the Square Bar on Monday 21th January.The Jackpot will be €2,275.Thanks for your continued support.
Tickets are available from McFeeley's,The Square Bar,Centra,Top Filling Station,Ballyliffin & all club members.
Our Bingo Sheet Jackpot on Friday 25th January will be €350 on 48 numbers or less,thanks for your support.
Results:Sunday 20th January 2013;F.A.I. Junior Cup 6th Round:Clonmany Shamrocks 2-3 Collinstown FC
Reserve Premier Div:Cockhill Res.v Clonmany Res.(Postponed)
Fixtures:Sunday 27th January 2013;Ulster Junior Cup:Clonmany Shamrocks v Curragh Athletic @ 1.30pm.
Reserve Premier Division:Clonmany Res. v Sea Rovers @ 11am.
The club has a range of merchandise on sale,including replica shirts,rainjackets,hoodies,sportsbags,t-shirts & tracksuits.
For prices,or to place an order,contact Neil on 0872617290 or e-mail clonmanyshamrocks@vodafone.ie
Moville Celtic
All under age training is now set up for the incoming season, Monday night football for the under 10 is for participation for all, under 12 girls Tuesday 4 – 5.30, under 12 mixed Wednesday 5 – 630, under 14 boys Thursday 5- 6.15, under 14 girls Thursday 6.15 – 7,15, goal keeping 4 – 5.30 Friday and under 16 boys 5 – 6.30. Rule of thumb if you the same age as the competition u r to old for that age (under 12 can't be 12 that year of playing)
The club lotto is sold door to door and by club players on a Saturday night, thanks u for your support.
Anyone that can help out with club activities please contact any club member.
All coaches are reminded that the first aid training is on Tuesday at 6.30
All training and games at home must be reported to Joe.
Follow us on facebook
Greencastle FC
There was no jackpot winner in this week's 'Guess The Score'.Sinead Lake won €30 for two correct scores. The scores were 3-1, 2-0, 5-0, 1-2. Next week's jackpot is €2,150. The club would like to thank all the people who contribute weekly to the 'Guess The Score'. It has been the main fundraiser for the club since the move to Chapel Lane.
The Reserves match away to Illies was postponed. The First team travelled to Rasheeny and went down 2-0.
First and Reserve team training continues on Tuesday and Friday evenings at 7:15pm. Training for U10s in the Astro Turf on Saturdays from 11:45 to 12:45.
The Inishowen Ladies AGM takes place in McClures Bar on Thursday 24th at 9pm sharp.
The Monthly Quiz takes place in the Sean Ti Lounge on Friday 25th at 9:30pm sharp. All Welcome.
There is a new selection of Umbro club merchandise now available on Sport4Real.com, Click 'Your Team' on the left hand side and you will see Greencastle FC.
The two Astro Turf pitches are now available for booking any inquiries, contact Duncan on 0863418289.
Redcastle United
The first team lost 4-0 at home to Glengad, The reserves won 2-1 in Moville Mervyn Gourley and Greg Breslin scored.Under 16 futsul training is on friday nights in Moville with the reserves. Indoor football for under age continues on Friday nights in the Community Centre,First Class/Second Class,530 to 630 . Third class/fourth class 645 to 745, 2 euro per child. Indoor for 1st years at community school and 6th class continues on Monday nights ,from 730 to 9,Fee 2 euro. U12 training for winter league team, continues on Monday nights @7.30 at all weather pitch at the community centre ,quigleys point. Players should wear tracksuit bottoms and wrap up well, There is a table quiz in Mc Gowans bar on Friday the 8th of February @ 10pm Sharp, 5 euro per person teams of four.
QPS
Looking for a venue to host your parties or meetings, well why not keep QPS in mind. There are two rooms and kitchen facilities available within our clubhouse and full Astro turf facilities available. All of these facilities are available for under 14 birthday parties simply contact (0044) 07517660650 for further information. The Ladies only football session taking place every Friday night has completed for the Christmas holidays. We will be starting up again come January and hope to see all he old and maybe some new faces there on our return. Please feel free to join in, contact Maria or join our Facebook page for further information.
Aerobic and Circuit Fitness classes will finish up on Wednesday 12th. These classes will resume on the Wednesday January 9th. All fitness levels and abilities are welcome. Classes are adjusted to cater for your level, so come along a join in at any time. Stay tuned for further information.
The Fun Football would like to thank everyone who supported them at their stall at Thursday's light switch on. Your support would be greatly appreciated. The fun football kids had a bit of a Christmas breakup and had fun and received some small gifts. Fun football practice will resume next year. If you're interested in having your child attend or volunteering please feel free to contact the committee. All under 5's should be accompanied by a parent or guardian. Cost of the one hour session is €2 per child of €5 per family. This is a great way for your kids to take part in team sports and meet new friends. All coaches have achieved a minimum of kick start coaching badges through the club.
Can we please continue to remind everyone, and especially so during this bad weather, that it is imperative, where possible, to stay off the pitch. This is to help ensure we have the best possible playing surface available in 2013 for matches. Thank you for your co-operation.
Club gear is available for purchase for both members and non members. Prices vary depending on size. Please contact committee members Catherine McCarron or Annemarie McIntyre for further information. Could all those people with outstanding monies please ensure it is paid to the ladies at your earliest convenience.
Glengad United
Lotto results for 16/1/13 numbers drawn were 11;14,16,21. No jackpot winner €50 winner was Sarah Lafferty Bunn Glengad. The jackpot now stands at €2000. As always the club would like to thank the community for it's continued support.
Glengad United recorded an excellent 4-0 victory away to Redcastle last Sunday . This result keep them in contention for the league title. Scorers on the day were John Gerard Crua (2) Patrick Mc Dermott (1) and Terence Doherty (1). This Sunday sees Glengad travel to Kilmacrenan in the Ulster Cup kickoff @ 1.30pm.
Glengad Reserves
Glengad Reserves were beaten 3-1 by Aileach this game was switched due to too much snow on the pitch at the crua. Goalscorer on the day was Gary Kelly.
Inishowen League Notes
Delegate Meeting
The next delegate meeting will be held in Maginn Park on Thursday 7th February commencing at 8pm.All clubs are asked to be present.
Astro Turf Bookings
Astro Turf bookings are available by phoning 086 -2106878 or by calling to the pavilion Monday – Friday between 7pm and 9pm.
Tags: