A man spat in the face of a nightclub bouncer after being ejected from the premises.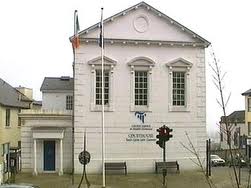 Jason Orr was removed from the premises after an altercation just minutes before New Year's Eve.
Judge Paul Kelly asked Orr why he spat in the bouncer's face and if he would like it if someone spat in his face?
Orr said he would not.
He told Orr that his behaviour would not be tolerated and warned him to drink less or stay out of nightclubs.
Orr, of Trentamucklagh, St Johnston, told the court that he worked with KPL Road Contractors and earned €270 a week.
Judge Kelly said he would put the case back until February 18th to allow Orr to make a €150 donation to the Leaf Project.
Tags: