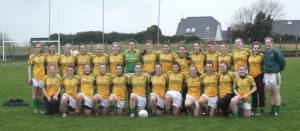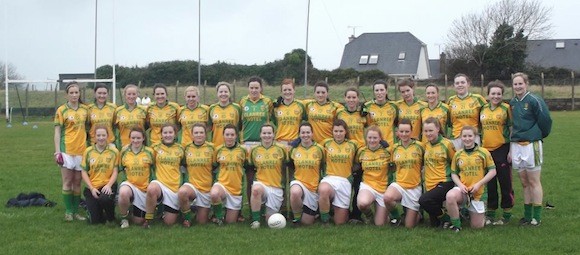 The the girls made the journey to Claremorris on Sunday in the Tesco league in the third match of the campaign,where some dubious decisions made on ewonder if the finer skills of the ladies game are beign missed as this cold have been a more competitive game to watch.Tthe home side won in the end by some fine free taking by Ciara Staunton.
Geraldine Mc Laughlin scored all Donegal's scores except one in each half.
The game was over with ten minutes left as Mayo were sufficiently ahead as two goals were needed to bring the visitors back into the game.Final score Mayo 2-15 Donegal 1-6
Hugh Molloy would like to thank the following folks whon sponsored the trip to Dublion the previous week.Padraig O.Luaigh Fintown,
Gareth O,Donnell Pharmacy Glenties,Davi at Glenties Fillin Station,Francis Hueston atn Glenties Coop Teresa Gallagher at papershop Glenties and Derek Melly at Costcutters Glenties
All regristrations in Ulster must be wityh county registrar by 1st March
so please girls get your regristrtation for 2013 to county registrar Edel flynn by 1st March latest.
There is a referee,s course in Heeneys on Wednesday 27th of February at 8pm so all clubs send your club referee alon gon the night as it is important we have a referee in every club.
Finance from all clubs are required by march 1st so register your club 200 euro for senior and 100 for underage as affiliation and 575 toward annual for senior and 375 towards underage teams .
Tags: