The Annual General Meeting of Finn Harps will be taking place this Sunday 3rd March in Jacksons Hotel, Ballybofey at 8pm.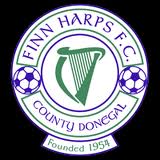 The 2012 audited accounts will be presented to shareholders and questions will be invited from the floor.
The club also wish to inform ALL supporters that an open meeting will follow at 8.45 sharp. We would be grateful if everyone with an interest in the club could make an make an effort to attend as the board will be advising on plans for the forthcoming season.
An important progress report on new stadium development will also be delivered with regards to time scale for completion, and what the club will be doing to bring this vital project to conclusion.
Tags: