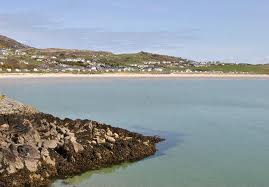 BUSINESS and political leaders have expressed their 'dismay' at plans by anti-austerity campaigners to picket 'the greatest free advert Donegal has ever had.'
Leading politicians from England, Scotland, Wales and the North will visit and stay in Letterkenny on Monday and Tuesday as part of a meeting of the British-Irish Parliamentary Assembey.
The Assembly, established in 1990, consists of British and Irish Parliamentarians from both the Upper and Lower Houses of both Parliaments together with Parliamentarians from each of the Assemblies of Northern Ireland, Wales, Scotland, Jersey, Guernsey and the Isle of Man.
They will visit Downings and stay in the county for two days, hearing  Taoiseach Enda Kenny address them at LYIT on Monday afternoon in front of journalists from throughout these islands.
But anti-austerity campaigners plan to "wreck" the visit.
Organisers of the visit have expressed dismay at "a minority of people and their plans to destroy Donegal's best free advertisement in years."
One organiser told us: "We will have the leading politicians from all of the nations around us here in Donegal and a small bunch of people will try to ruin it for everyone."
Several hotels in Letterkenny have been booked out for the events.
But Donegal Campaign Against Home and Water Taxes (Donegal CAHWT) alongside Donegal Action Against Austerity (DAAA) are now jointly organising a protest on Mondayto greet Enda Kenny when he visits LYIT. Other groups have also been invited to attend.
A spokesman said: "This is an Anti-Austerity Protest and our intention is to send out a clear message to the Government that austerity isn't working.
"Any economist will tell you that you cannot tax your way out of recession.
"People are suffering – this Government does not seem to acknowledge this as it keeps introducing new taxes, announcing further cutbacks and these; coupled with high emigration and lack of employment opportunities, are strangling the Country. The threat of deducting money directly from bank accounts and social welfare payments shows that we are not living in a democracy – this is a dictatorship.
"We want Mr. Kenny to realise that people have had enough. This is being proven by the formation of anti-austerity groups countrywide. The simple fact is that the poor cannot pay, and to add insult to injury those who created this crisis remain untouched and unaccountable. Ordinary people are struggling to put food on the table and heat their homes whilst watching politicians guard their own salaries and perks. If the Government was really serious about everyone shouldering the burden then it should have led by example – which has not happened.
"We are calling on all concerned citizens to join us on Monday, March 4th assembling at 3pm on the Port Road outside the LYIT."
Tags: