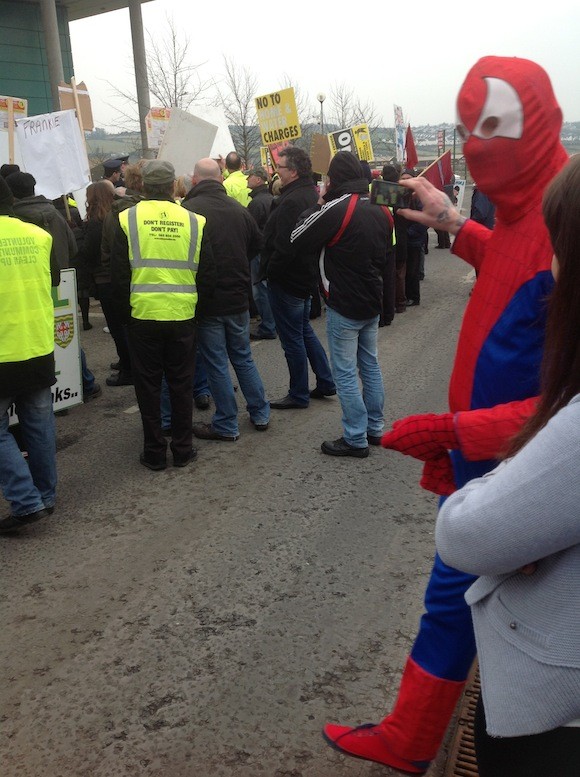 LATEST: Anti-austerity campaigners attacked the Taoiseach's car as he left Letterkenny this evening.
Around 30 protestors remained at the LYIT campus to wait for Enda Kenny to leave the building after delivering a speech to the British Irish Parliamentary Assembly.
Scottish, English and Welsh politicians as well as representatives from the Isle of Man, Jersey and the North were all heckled during the protest.
Former Mayor Cllr Noel McBride was also the victim of foul-mouthed abuse.
As Mr Kenny left the building with TDs Dinny McGinley and Joe McHugh, the protestors began shouting abuse.
As the Taoiseach's driver attempted to drive off, the protestors surrounded his car, some of them banging on the roof and the doors.
Gardai managed to clear the road so the Taoiseach could leave the area.
Earlier around 30 protestors had chased a car thinking Mr Kenny was inside that vehicle, but he was still inside the building delivering his speech.
Tags: