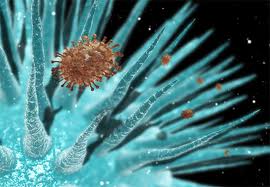 Sligo General Hospital is requesting that visitors do not to attend at the hospital due to the presence of  the winter vomiting bug in a number of wards in the hospital.
Presently there is an increased incidence of vomiting and diarrhoea illness in the community and hospital settings.
GPs are requested to only refer patients to the Acute Assessment Unit or the Emergency Department who are in need of immediate assessment / admission.
As a precautionary measure the hospital has put control measures in place to reduce the risk of Norovirus spreading to other patients and to other areas/departments within the Hospital.
Visiting is permitted only in exceptional circumstances and then for immediate relatives during designated visiting times only (2pm – 4pm or 6.30pm – 8.30pm).
Visitors who themselves may be unwell or have vomiting or diarrhoea should not visit the Hospital, said the HSE.
"Very young children or those with some other serious illness should avoid visiting the hospital, as they may be particularly susceptible to the virus," said a spokeswoman.
"Patients with scheduled appointments' or require emergency care should attend as normal. The visiting restrictions will remain in place until the situation has been resolved.
"Sligo Regional Hospital wishes to thank patients and the public for their cooperation and apologise for any inconvenience caused," she added.
Tags: