Would you like to be a volunteer for this great event? We have jobs for everyone!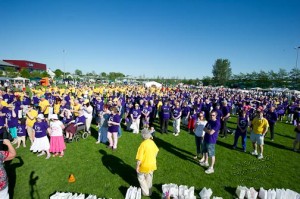 Relay for Life Donegal is a 24 hour event being run on 25th and 26th May in LYIT and we are looking for help in many and varied categories.
Organisers say they need ground stewards, assistants to help with the set up/dismantle of infrastructure (prior and post event), meet and greet, car park attendants, litter wardens and toilet maintenance.
Have you a specific skill or would you just like to part of Relay for Life Donegal?
We are looking for individuals or groups who would like to work together at the event.
Anyone interested in volunteering please contact our Volunteer Co-ordinator Wendy McGarvey on 0872311391 or wendyannmcgarvey@gmail.com . Don't forget to let Wendy know of any specific skills that could be utilised!
For all other queries or requests regarding Relay for Life Donegal please contact relayforlifedonegal@gmail.com
Celebrate. Remember. Fight Back.
Tags: