Tir Chonaill Gaels Club Notes 03/06/2013: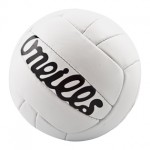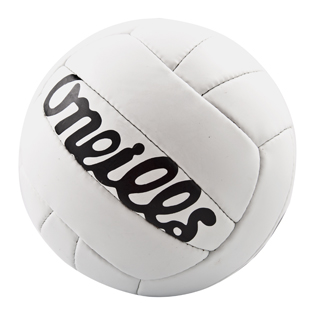 Seniors:
The senior team had their first outing in a number of weeks against the Tara in a league encounter at a sunny Greenford last Sunday.
After getting two walkovers in the previous fixtures against Parnells and Neasden it was good to get back on the turf against a stubborn Tara team.
Tara started the much sharper team with points from the lively Enda Gallagher but the Gaels started to find their range on a congested back pitch to open up a half time lead of 2-7 to 0-6. Aidan Mc Tigue, Kevin Mc Menemin and Eoin O'Neill all showed well in the full forward line along with an "up for it" Benny O'Reilly who found the net before joining JP in the bushes. Best on the day were Brian Ross, Marty McCoy, Aidan Mc Tigue and Eoin O'Neill. Final score TCG 3-12, Tara 0-8
Weekend Fixtures:
Sat 8th June Juniors v St Clarets in the league at 3pm in Greenford
Sat 8th June Reserves v North London Shamrocks in the league at 5pm in the Scrubbs
Sun 9th June Seniors v KKG in the league at 1pm in Ruislip
London County Team:
Congratulations to the London football team on their historic victory over Sligo last weekend in the Connacht championship.
A special mention to all of our club members involved including Paul Coggins (Roscommon, London Manager), Kevin Downes (Cavan, Selector and Trainer) and players Mark Gottsche (Galway), Brian Collins (Sligo), Caolan Doyle (Derry), Eamon McConville (Down), Philip Butler (London), Cathal Magee (Down), Eoin O'Neill(Galway) and Barry Mitchell (Laois).
Next up will be the semi final against Leitrim in Carrick-on-Shannon and with confidence riding high who knows the story might not end there.
The calls from the bank on Sunday were for Coggins to be knighted, a bronze statue to be erected, the new stand called after him and even a Coggins phrase book launched, voting will take place shortly for one of the above.
Lottery:
Lotto results for 23/05/2013, Congratulations to Shaunna Woulfe on winning the Tir Chonaill Gaels lotto jackpot of £3,500.00, seller Tom O Connor. Jackpot next week £1000.00
Results for 30/05/2013, jackpot £1000 Numbers drawn 1-3-13-15, no jackpot winners, £25 lucky dip winners, Kevin Monaghan, c/o British Queen, Alan 3 Wishes, Gerard Burke, c/o TCG, Chucky Harlesden Harps.This weeks jackpot will be £1050, play online at www.tirchonaillgaels.com
Upcoming Events:
Sat 15th June 2013:
Event; Ann Boyle Memorial cup
Roger Casements v TCG Juniors
Venue; Sphinx Drive, Coventry, West Midlands, CV3 1WA
Sat 22nd/Sun 23rd June 2013:
Event; 50th All Britain Fleadh.
Venue; St Marys University College, Strawberry Hill
Waldegrave Road, Twickenham, TW1 4SX
A number of club members will participate in singing/music competitions, concerts, festivals, sessions and dancing.
Sat 20th July 2013:
Event; Family Sports day/Presentation Evening.
Venue; Tir Chonaill Park/Clubhouse.
More details to follow
Sun 1st September 2013:
Event; London Irish Vintage Rally/Family Fun Day:
Venue; Tir Chonaill Park
More details to follow
Friday 4th October 2013:
Event; TCG Annual Golf Day.
Venue; South Herts Golf Club, Links drive, Totteridge, N20 8QU
To sponsor a hole for £100, contact Tom Mohan on 07710 307137
Tags: