Last Sunday Pat McNulty's minor league team took on Letterkenny in the first leg at Otway.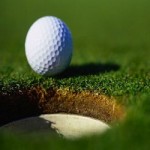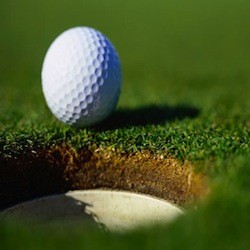 In worsening weather conditions, Letterkenny snatched two matches from the home team, as every Otway team member battled bravely to gain as much of an advantage to take to the 2nd leg in Letterkenny, taking place this Sunday 9th.
Good luck to Pat and his team in their efforts to progress to the next round. Before that, on Sat 8th, club captain Pat Kelly will host his captain's day, with the early starters teeing off at 8am, full fixture list below.
Best wishes to Pat on his big day, and what promises to be a big night too !
Draw For Mr Patrick Kelly's Captains Prize
8 00 am Seamus Gallagher Shaun Duffy Michael Crossan
8 10 am Denis Friel Adam Friel Damian Gallagher
8 20 am Denis Deeney Don Sheridan Sam Anderson
8 30 am Thomas Merrit John McClafferty Daniel Mathewson
8 40 am Paddy Lynch Martin Collum Andrew Stoddart
8 50 am Mark Canning Brendan Gallagher Michael Ewing
9 00 am Noel Kiernan Dan Harvey Joe Gallagher
9 10 am Paul Murray Paul Patton Kevin Toland
9 20 am Gerry Gallagher James Gallagher Varri Unni
12 00 pm Sidney Anderson Charlie Patton George Hamilton
12 10 pm Shaun Sweeny Brian Patton Gerry Mcgivern
12 20 pm Denis Cullen James Gallagher Pat McNulty
12 30 pm Shaun Barrett Dan Canning Martin O'Reilly
12 40 pm Peter McMahon Ivan Clifford Arthur Friel
12 50 pm Arthur Morrison Noel Fisher Gary Hegarty
1 00 pm Dave Hughes Mark Curran Des Crerand
1 10 pm David Edwards Patsy Gallagher Basil Kyle
1 20 pm Kevin Toland Kevin Tinney Anthony McFadden
1 30 pm Louis Gallagher Martin Duffy Philip McGary
Tags: