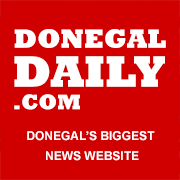 A YOUTH organisation which employed a double drink driving youth worker says he didn't have driving duties when he worked there.
Joseph Quinn, from Chestnut Grove in Letterkenny, was banned for another three years this week after being stopped by Gardai at Trimragh, Manorcunningham on November 4 last year.
Letterkenny District Court heard it was the second time Quinn had been convicted of drinking and driving.
Charlene Logue, from the Donegal Youth Service, said today: "Mr. Joe Quinn was an employee of Donegal Youth Service in the autumn of 2012. He was engaged as a 'Youth Information Support Worker' under the Community Employment Scheme at the Youth Information Centre.
"Joe was at no time expected to undertake any driving duties as part of his role within the organisation and the organisation was fully aware of his driving conviction, which in no way impacted on his ability to carry out his duties. Mr. Quinn's contract came to an end in April 2013."
Tags: