A total of 33 playgroups across Donegal have been allocated more than €175,000 in funding to improve their facilities.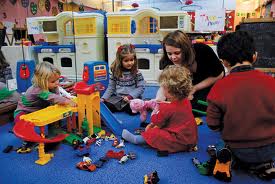 The information was given to Senator Jimmy Harte by Minister for Children and Youth Affairs Frances Fitzgerald.
The biggest single allocation for €9,750 was given to Newtowncunningham Community Playgroup.
Senator Jimmy Harte said he was delighted that such a large number of groups received funding.
Minister Fitzgerald stated, "I am pleased, for the second year in a row, to be in a position to provide capital funding for the childcare sector. This year's funding will help to ensure that we continue to improve the quality of early childhood care and education which is of such benefit to our youngest children. This capital programme represents my commitment, and that of Government, to the ongoing development of the childcare sector.
This year's funding scheme, totally €2.75 million, covered four strands:
· Small grants to purchase equipment or carry out small maintained work, assessed by the local childcare committees
· Grants to improve accessibility of services for children with disabilities
· Grants to provide natural outdoor spaces that promote active outdoor play and
· Grants towards critical works to ensure that buildings are fir for purpose under the childcare regulations (open to community/not for profit services)
All submitted applications were considered in order to find those that most closely and completely met the criteria and objectives of the programme.
Applications that were successful were those that represented the most complete, coherent, precise and compelling cases for funding with particular consideration given to additional supporting material and the level of deprivation of the areas according to the Pobal Haase index.
The investment is targeted to have high impact by providing funds towards the provision of safe outdoor play spaces in childcare services, improving buildings and supporting services to ensure that children with disabilities have better experiences within early year's settings.
The following is a list of all 33 groups across Donegal which received funding.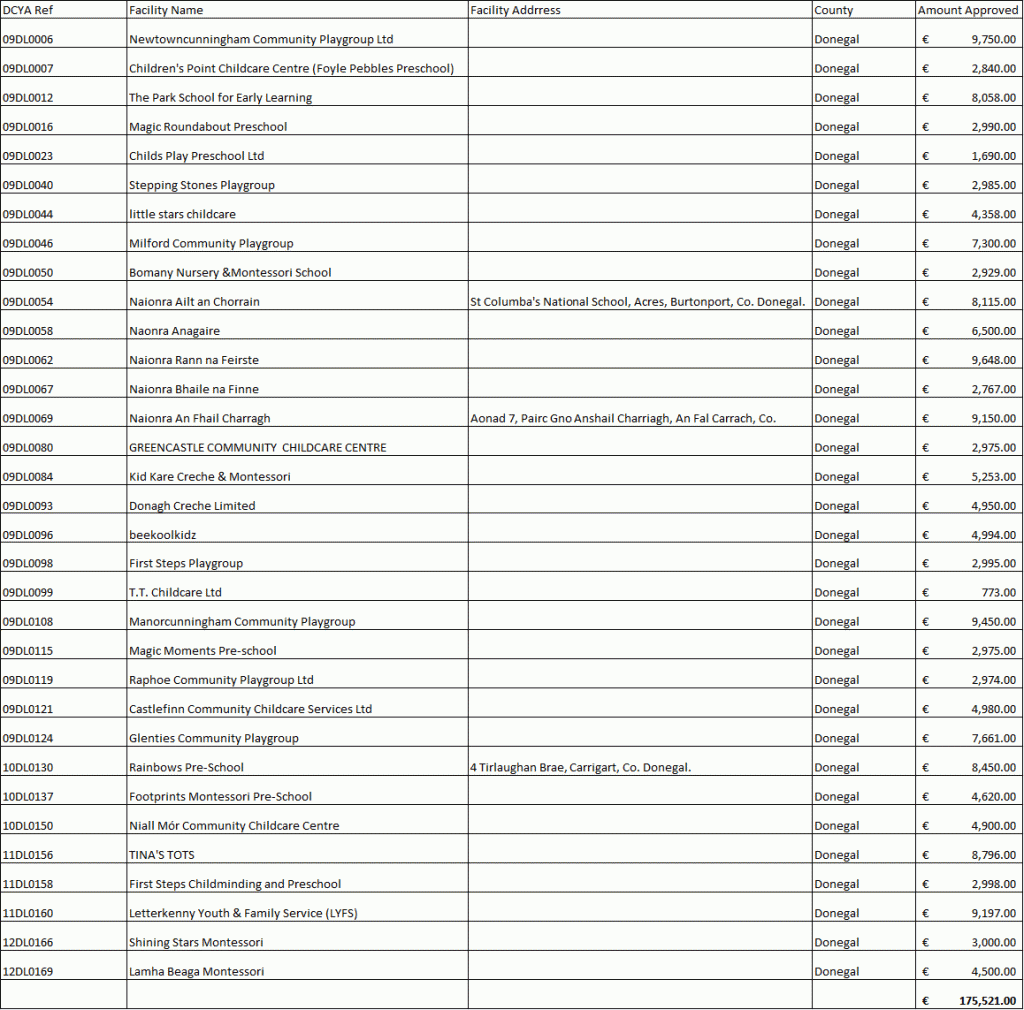 Tags: