Sunshine and track and field certainly are a perfect fit.
Local athletes from Finn Valley were to the fore over the weekend in Tullamore in a variety of disciplines.
Prominent gold medal performances from James Kelly in the shot erasing big brother Johns national record in that age division getting out to 15-52m a whooping mark by any standards.
He was leading into the last actual throw in the javelin also only for a better effort from the Leinster competitor both in excess of 43m.
That big brother mentioned previously hit in and around 18m to win under 18 shot and was off up the road to catch a plane to the Ukraine.
Blaithnaid Patton went over 11m to 11.20 a serious step up for the Stranorlar girl in the triple leading a 1 2 3 for Donegal with Caoimhe Mc Menamin in the bronze position that's a big boost for coach Niall Wilkinson who has put in years of work round this athlete.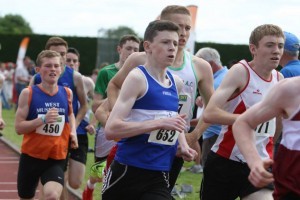 Aaron Mc Glynn has been in flying form in training recently mixing it with the older lads after a period of injury got boxed in but held the head and was an impressive winner now for a shot at the 1500 in a few weeks.
The only factor in the development of the young Glenfinn boy is coach Peader Mc Granaghan who has a singular belief .
Naoimh Mc Granaghan continues to improve in the hammer now getting out to 40mplus no mean feat and she will build on this no doubt at all a silver medal on this occasion .
Jade Leeper was back in business in both the shot and discus medalling in both but as she herself says more to come in the years ahead.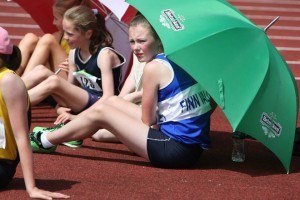 Jack Mc Geehin silver in the triple ,Ian Brennan over 6m in the long bronze, Daniela Jansen high jump medal on the Saturday and terrific high jumping from Sommer Lecky at 1.51 clearance just beaten on countback .
Sean Mc Donagh just a few centimetres down on the gold in the javelin but an encouraging silver . He has transitioned well from ball throw to javelin thanks to coach Bernie O Callaghan, Fourteen medals in total for the squad and another weekend to come . Well done coaches, parents and family members without you there would be a very limited story to tell .
Many other top 6 most prominent Dylan Kearns 4th javelin and Louise Mc Sorley 6th turbo and Lauren Callaghan made 80m final needs to get out of the blocks sharper but time aplenty to work on that and yes that relay still to come . Cate Smith came in the top 8 in the shot .
Finally this week our sympathy goes out to Kathleen Kelly and Bernie Crossan and the wider family circle on the death of their mum in Clonmany . May she rest in peace
Tags: