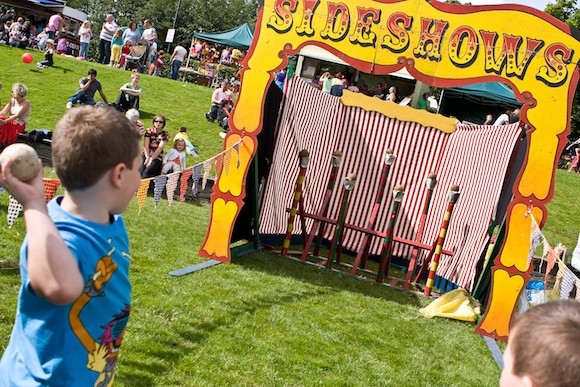 Lots of fun for the whole family at Global Village Gathering
Amongst the many, many free events taking place during this year's 25th Earagail Arts Festival in County Donegal, the Global Village Gathering will be a huge day out filled with fun for all the family.
This year's Global Village will celebrate the year of the Gathering over two days at the Letterkenny Town Park on the final weekend of the festival, July 20 and 21.
The Global Village will be set in and around this year's beautiful black and silver Festival Big Top Circus tent in the town park where the ever popular Inishowen Carnival Group, who have a strong relationship with Earagail Arts, will host their Magical Garden.
Some of the highlights during the two days include American comedian and street performer Jonathan Burns.
Over the past ten years Burns' hilarious talents have taken him to over 250 college campuses across the United States and the world. He has also performed stunts on The Jay Leno Show and the Late Show with David Letterman.
Also performing at the Global Village will be Belfast's wonderful Tumble Circus who will show off their fantastic world of circus skills. The members of Tumble Circus always wanted to run away and join the circus – instead they created their own.
Music will come from The New Rope String Band on the two days with the unique brand of comedy and music, and there will be lots more.
There will be lots of entertainment for kids and the whole family, but there will also be plenty to do for adults, including free yoga and tai chi classes.
The Global Village Gathering will take place in and around the Festival Big Top Circus at Letterkenny Town Park on July 20 and 21 from 12noon to 5pm.
Tickets priced free (tent shows individually priced) available in person and over the phone at the festival box office at An Grianán Theatre, Letterkenny tel. +353 (0) 74 9120777 or via the website www.eaf.ie (Booking fees apply).
Tags: