Donegal local authority homes are to get €319,000 for energy efficiency works.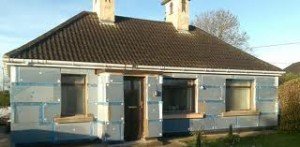 The works, which include insulation overhauls, are part of a €10M package announced by Minister for Housing Jan Sullivan.
Senator Jimmy Harte has welcomed the news.
"This is good news for many local authority properties that are in need of insulation and is another commitment that is being delivered on.
"The local authorities in Donegal will be in a position to spend the money on properties that are in greatest need. I congratulate the Minister on this initiative," he said.
Tags: