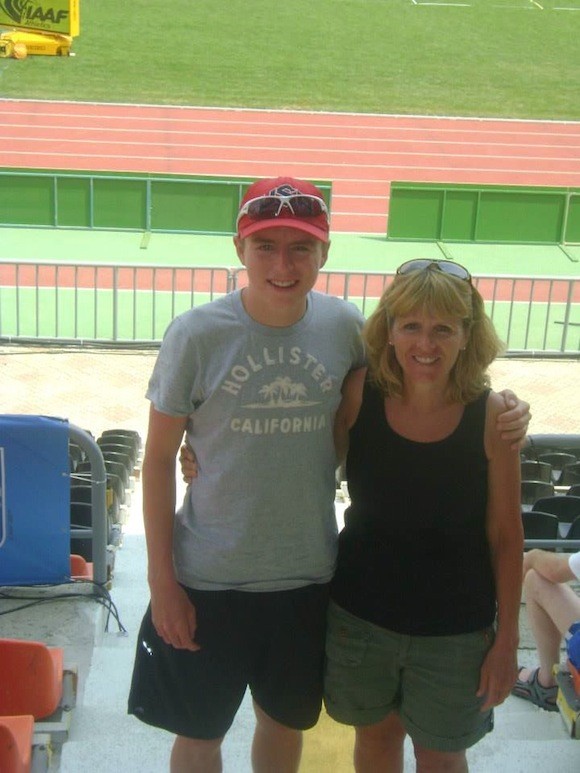 Well its been hectic hectic hectic the weather has been brilliant and finn Valley have gone joint top underage club in the country with Leevale ,Cork having amassed 21 medals at 2 weekends of national underage competition.
Bernie Alcorn and Neil Martin have led successful squads at European youth Olympic Games in Utrecht and European junior champs Rieti while Sarah Collins finished 7th in Rieti meet in the 5k previous to that John Kelly and Fellan Mc Guigan were in Ukraine mixing it with the top athletes globally at youth level in world youth champs supported by family members.
Mark Hoy ran an 800m pb testimony to months of hard work and then there was in recent days the final underage nationals which as I relate pushed the medal tally up once again . Yes Tullamore Saturday was relay day and no joy certainly finals 4th,5th place finishs but we haven't as a unit been able to field medal winning teams to any great degree in this discipline in recent years something to consider . What we can do is hit the nail in individual events citing Sunday AAron Mc Glynn 1500 gold to add to 800m previous and mentioning he has indoor ,cross country titles on the shelf as well . what a season . John Kelly metres to spare in the discus and James silver in discus with a really strong performance . Naoimh Mc Granaghan ,Blaithnaid Patton and Simone Crawford all medallists and delight for Jordan Byrne silver in the walk .Credit at this time to the work rate of coachs and the support of family the winning ingredient for a loyal bunch. Aine Kerr just out of medal list in long but her day will come .
James Speight has gone to Columbia to compete in a duathlon in the world Games exciting challenge for him and on the other side of the scale Eddie Gallen finished 3rd in the Irish championship 24hr ultra run in Belfast covering 215km yes 215km his 4th best time ever .
This weekend its back on the road chasing medals at national senior champs in Santry led by currently Irelands only A standard T/F athlete Tori Pena having had the confidence of a 4-50 in France recently and there is Dempsey Mc Guigan,Mark Hoy ,Teresa Mc Gloin etc etc . Team for world champs in Moscow to be announced early next week.
Tags: