BREAKING NEWS: The Army Bomb Disposal Team are on their way to Tullyarvan Mill in Buncrana after the discovery of a suspected pipe bomb.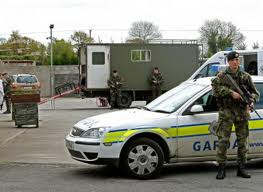 A tube wrapped in silver tape has been left on a wall at the car park of the centre.
Gardai are at the scene of the find.
A number of people have been forced to stay inside the building.
Some people have suggested there could be nails inside the cylinder.
The suspicious object was first spotted by centre manager Michael Diver at around 10.30am and they contacted the Gardai.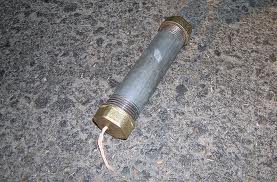 The bomb disposal team are expected to arrive to deal with the object shortly.
One passer by said "The entire area is cordoned off and nobody knows if is real or not.
"It could be harmless bit we can't take the chance."
The centre is home to Coláiste Chineál Eoghain secondary school, a hostel and a number of community groups and social enterprises.
Students were collecting their Leaving Certificate results when the suspicious device was spotted.
The centre, which has a 51 bedroom hostel, is also busy with a number of tourists staying for the Fleadh Ceoil in Derry.
Tags: