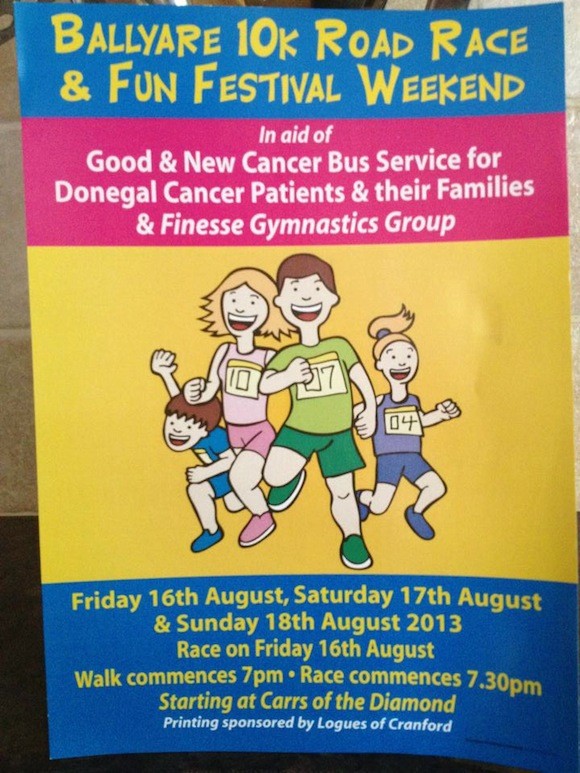 A LARGE crowd of runners and walkers are expected to take part in this evening's Ballyare 10k – and raise some much-needed funds for charity.
The run/walk is popular with amateurs and the more dedicated runners from across Donegal.
Pat Hegarty's 20-year-old course record remains intact and no doubt there will be attempts to break that this evening.
The walk starts at 7pm with the run at 7.30pm. Registration is from 6pm and the race/walks start at Carrs of the Diamond.