Tir Chonaill Gaels Club Notes 19/08/2013: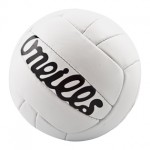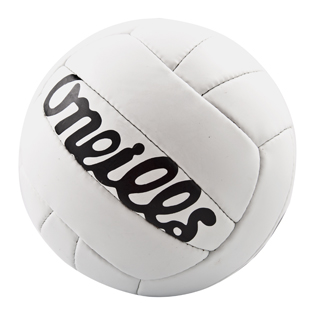 Seniors:
The senior team have had mixed fortunes in the league in recent weeks with a win against Parnells and a defeat to Neasden Gaels.
After falling behind to two early goals against Parnells the Gaels fought back to win by 2-16 to 2-6. Last Sunday in our final league game against Neasden we played poorly in the opening half to trail by 2-8 to 0-4 at the break. A better performance from the boys in the second half seen us reduce the score line but not enough to close the gap and we lost by a 2-13 to 1-11 margin. Credit to Neasden who showed that they will be a force to watch this season with the championship just around the corner.
The result made little difference to our position in the league with us guaranteed a place in the final.
Juniors:
Our junior team played the final group match in the championship against Eir Og and came away with a convincing 2-16 to 0-5 score line and in doing so topping the group.
Next up will be the semi final against an improving Dulwich and nothing short of a 100 percent effort will be required here to progress to another final.
Under 21s:
It has been a six year wait but our under 21 team have at last returned the championship cup back to Greenford after a trilling final encounter against Parnells.
The game was played in Ruislip on a Wednesday night which both teams deserving to have a championship final played on a weekend.
Parnells lead at the break and held out until the final ten minutes before an inspired Gaels comeback lead by Liam Gavaghan went on to win by 0-15 to 1-10.
Ladies:
A big congratulations to our ladies team after they picked up their first trophy of the season after winning the Joe Fryday 7s shield last weekend against St Anthonys in Greenford. Connor and Sean have got them into tip top condition and with the beer ban in place dividends are starting to pay off.
Fixtures:
There are no fixtures for the club this weekend due to the bank holiday, but the following weekend the seniors play KKG in the 1st round of the championship, while the juniors play Dulwich in the championship semi final on Saturday 31st August at Ruislip.
Wedding Belles:
The club would like to pass on our best wishes to clubman Brian Corry who tied the knot last weekend to new wife Louise in Co Waterford.
Brian has served the club for up to ten years as a player, manager and committee member and we all look forward to him committing his long term future to the club.
Lottery:
Lotto results for 15/04/2013, Jackpot £1,500
Numbers drawn 2-9-10-13, No jackpot winners, £25 lucky dip winners, Mick Scrap, c/o Three Wishes, Pat Nagle, c/o T O Connor, Paddy Callaghan, c/o TCG, JFM, c/o British Queen. This week's draw takes place in the club on Thursday at 9pm with a jackpot of £1,550. Play online at www.tirchonaillgaels.com
Tags: